Dr. Patrick Safarian, P.E.
Fatigue and Damage Tolerance Senior Technical Specialist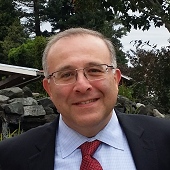 Patrick Safarian is fatigue, damage tolerance and finite element analysis technical specialist at FAA. Since 1997 he has been involved in ensuring safety of the existing fleet as well as certification of new products in Seattle Aircraft Certification Office. Prior to that he spend eleven years at the Boeing Company. During that time he contributed to development of methods and allowables for fatigue and fracture mechanics standards for stress engineers, performed analytical and numerical stress analyses of highly complex structures, including failure analysis in support of in-service problems, accident investigations, major designs and redesigns of large transport airplanes.
Patrick received his BSME from Northrop University in 1983, MSME from California State University, Fullerton, in 1985, and completed his PhD work in Mechanical Engineering at University of California, Davis, in 1987. In June 2004 he completed his Doctorate in Theology at Bakke Graduate School. Patrick has taught damage tolerance, finite element analysis and advance engineering mathematics courses while at Boeing for ten years. He has been teaching post-graduate engineering courses in the fields of fatigue, fracture mechanics and finite element analysis in University of Washington and Central Washington University since 1998. Patrick is married to Annette and they have two children Natasha and Christopher.
Patrick teaches this course as a private instructor and not as an FAA employee. In teaching this course he is assisted by Dr. Francesco Deleo.
Dr. Francesco Deleo
Senior Structural Engineer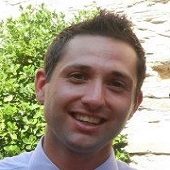 Francesco Deleo has a decade of engineering experience across three industry sections: automotive, aerospace and nuclear. Francesco is currently working with TerraPower: 50% of this time is devoted in development of methods and tools to aid mechanical and structural design of the core of the Traveling Wave Reactor. Francesco is the custodian of the in-house software called Oxbow, which, using the theory of finite elements, simulates the reactor core mechanical performance and reliability. The remaining 50% of Francesco time at TerraPower is devoted to two composites research project. Francesco is the Project Manager of the DOE funded project titled: From Coal to Carbon Fiber, in which high quality and low-cost carbon fibers are obtained from sub-bituminous coal. In addition, Francesco is the PI of the internally funded research project titled: Radiation Curing of Polymeric Matrix Composites, in which TerraPower is exploring alternative, more cost effective and higher performing composites curing techniques.
Prior to TerraPower, Francesco worked three years for GreenPoint Technology as a stress engineer on both primary and interior structures. At GreenPoint, Francesco was in the charge of the finite element modelling of the floor grids for all projects and assumed the role of lead engineer on the 747-8 interior modification project. During graduate school, Francesco worked in the R&D department at Automobili Lamborghini focusing on advance technology development using composites, and finite element analyses to aid the certification by analysis supported by test data for crashworthiness.
Francesco holds a Bachelor of Science, Master of Science and Ph.D. from the University of Washington. He is also a part-time instructor in both the Aeronautics and Astronautics and Mechanical Engineering departments since 2012. To date he has taught: Aircraft Structures, Finite Element Analysis, Aerospace Composites, and Advanced Structural Analysis of Composite Structure courses, both at undergraduate and graduate level.